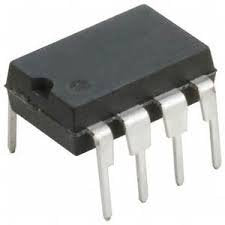 1984-1989 IC U12 Watchdog Memory IC
Failed power supplies and 24V jump starts are common reasons why the U12 watchdog IC fails.  If your cluster has a short on the 5V power supply rail, or if U12 is hot to the touch, or if it loses the memory between ignition cycles, this probably needs to be replaced.
This IC is responsible for turning on the cluster when the ignition is turned on, and it is responsible for preserving memory items such as average mileage and trip odometer when the key is off.
This is a factory New Old Stock product.  It is no longer made, so get yours while you can!
Link to Factory Schematics is here .