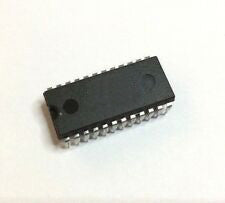 1984-1989 IC U9 EPROM PROM ROM
It is common for power supply failures and 24V jump starts to damage the factory IC U9.  When U9 dies, the cluster doesn't boot, resulting in a flashing approximately every 0.5-1.0 seconds.  If there's a short on the 5V rail, or if your U9 IC gets hot to the touch, this probably needs to be replaced.
This is a new replacement for the factory ROM, referred to as U9 on the schematic.   This product is manufactured by batee.com!

Factory Schematic can be found here .
Make sure to get the one for your year cluster!  Match the number on the chip to the number in the drop-down box on this page!